Happening in Cusco, Peru – Epicenter for the Awakening of Consciousness!
July 5th – 31st 2021
Oct 4th – 30th 2021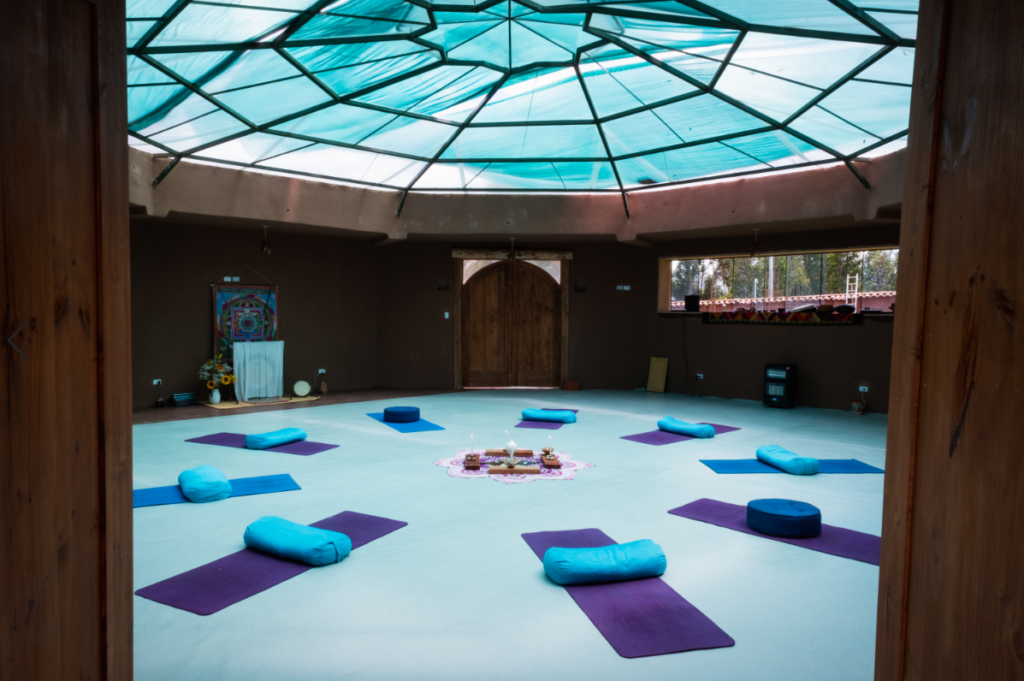 Highlights of the Yoga Teacher Training include:
Learn to teach both Vinyasa and Restorative styles

Personal mentorship in english, spanish and possible other languages (German, Dutch, etc.)!

Learn about…

The Art of Adjustments

Energy Anatomy, Chakras, Nadis, Aura, Bhandas and more

Ayurveda, Yoga Nutrition/Diet and Self-Care
You will learn to teach Vinyasa and Restorative styles, in accordance with Yoga Alliance Standards, with the theme of Joyful Awakening through the practice of yoga and through teaching yoga. Pachānanda's mission of the training is guiding people into their centered hearts through intentional practices, encouraging them to listen to their inner wisdom and trust that it not only guides each of us but also allows us to live our bliss as our greatest service to the whole. We also emphasize yoga as lifestyle, with this training as a commitment to your spiritual path.
Asana techniques and workshops on alignment
Physical anatomy and physiology
Energy anatomy: chakras, nadis, aura, bandhas, and more
Pranayama, mudra, meditation and mantra
The art of adjustments
History and philosophy of yoga
Sacred texts: The Vedas, The Yoga Sutras, and Bhagavad Gita
Eight limbs of Ashtanga
Dharma and Karma
Introduction to Sanskrit
Ethics for yoga teachers
Yogic lifestyle
Ayurveda, yoga nutrition / diet, and self-care
Learning how to build and teach Vinyasa and Restorative classes
Class intention, theme, and sequencing
Class observation and teaching practice
Finding your personal teaching style
Empowering yourself as a teacher
Teaching to beginners, mixed level, and advanced students
Teaching to special audiences
Getting started in the business of yoga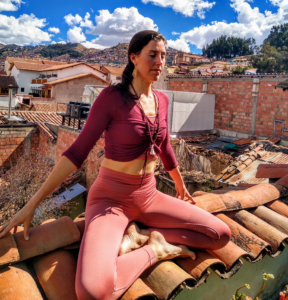 Your Lead-Trainer: Niki Coate
Healing House and Pachānanda founder and lead trainer Niki, is passionate about connecting to the wisdom of the heart, and letting that guide both our yoga practice and our lives. A student of yoga for the past 17 years and a certified Yoga Teacher for more than nine, Niki's stylistic influences include: Anusara, Ashtanga, Dharma, Vinyasa variations, Iyengar, Yin and traditional Hatha. She loves serving as a coach to new teachers, helping them find their personal voice and style. In addition to her experience as a Yoga Teacher, Niki is a student and teacher of philosophy and literature, as well as a Reiki Master Teacher, Sacred Dance Teacher and Energy Medicine Teacher/Practitioner.
Opening Day                                                                         Daily Schedule (Mon-Fri)
Time
9:00am
11:00am 
1:00pm
2:30pm
5:00pm
6:30pm
Activity
Check  in
Opening Circle & Orientation 
Group Lunch & Meeting mentors
Andean Offering Ceremony
Afternoon Asana Class
Dinner
Time
6:30am
8:30am 
10:00am
1:00pm
2:30pm
5:00pm
6:30pm
7:30pm
Activity
Morning Practice
Breakfast
Morning Workshops
Lunch 
Afternoon Workshops
Afternoon Practice
Dinner
Evening Session
Saturdays                                                                              Sundays
Time
6:30am
8:00am 
9:00am
1:00pm
2:00pm
6:30pm
Activity
Self Practice
Breakfast 
Excursion 
Lunch
Mentors and Small groups (until 5:00pm)
Dinner
Activity
Homework and Free time
Meals served as usual
2700 USD
4 Weeks training at Pachānanda Retreat Center, Cusco
3 Vegan meals per day
Shared room (3-4 people), with shared bathroom
Limited Private Rooms are available for additional cost, please reach out individually
The outstanding balance of the training cost is due latest on the first day of the training.
*Deposit is not refundable, but is transferable to another training organized by Pachānanda School and Retreat Center within 12 months.
Located just above the city of Cusco in one of the strongest energetic regions on earth, surrounded by quiet yet powerful ruins and temples, stunning views and hidden waterfalls. With its mission to raise collective vibration through how we live our lives, Pachānanda is a living example of the life work of its founder, Niki Coate.
It is the full-time home of Niki and her family, including her husband, 4-year-old son, and two dogs. Through this unique  experience, they welcome you into their home and sanctuary. You can expect glorious meditation time in the temple alongside snuggles with muddy-pawed doggies, majestic views of Cusco and the surrounding sacred mountains and giggles and toys in the dining hall.
Please book your flight to arrive at Alejandro Velasco Astete International Airport (CUZ). We can arrange a pick up from the airport for you with our trusted driver for an additional cost of 40 Soles (please pay directly to the driver).
Your stay in Cusco before or after the training
You are welcome to stay in one of our rooms (private or shared) in the "Healing House Cusco", located in the historical center of Cusco (San Blas). To reserve your room please contact us via email: ytt@pachanandacusco.com
You can arrive at Pachānanda Retreat Center for check-in from 9am on opening day. Opening circle and orientation will start at 11am. Lunch and dinner will be provided.
Note:

It's a very good idea to arrive to Cusco at least a few days before the training begins, to adjust to the altitude and energy. If Possible, arrive a week beforehand.We also suggest having some free time after the training, before travel or work, since the training is quite intensive.
Guidelines during the training
Please…
Be on your mat at least 5 minutes before each class is scheduled to start. We need to begin on time to respect everyone's time.

We maintain a vegan, yogic diet during the training; no recreation drugs and no alcohol. We eat in a mindful, meditative way.

Remember that you are part of the training for TRANSFORMATION… anything that comes up is part of this process.

Be respectful of each other, and help support and encourage each other.

Drink plenty of water and nourish yourself.

Reach out to your mentor if you need help or are having a problem.