An Immersion into your most Radiant Self!
Online Retreat
April 14 – May 24
Nourish & restore while opening the pathway to your highest potential.
Anchor in a new model of being.
Release limiting beliefs.
Upgrade your reality.
Remember how to THRIVE.
A 6-week journey of healing and empowerment, THRIVE is designed to help you create the life you desire. In this experience, you will:
Deepen your relationship to your inner guidance so that it becomes crystal clear and reliable

Clarify your soul purpose and path so that you know what deeply drives you and how to fulfill this drive

Identify and shift old limited beliefs and behaviors in order to understand your old "operating system" and bring in the new Thriving Model!

Learn how to up-level your relationships through recognizing triggers and upgrading your reactions
Positive Vision: Get clear about what you want to create and experience, and start living it

Thrive: Anchor in a new thriving model of life through simple practices
One live online workshop per week (also available as a recording if you can't join live)

One group energy healing session per week (done remotely at a predetermined time; includes energy cleansing and balancing, shamanic and Reiki healing, guided meditation, SacredDance and Innerdance journeys, etc.)

Daily practices to facilitate your journey (includes meditation, specific yogic practices including breath work, journaling and experiments of consciousness).

Designing your personal practice to take with you after the course

1 one-on-one personal call to wrap up the course

2 post-course group meetings, to share experience and progress, scheduled one month and 3 months after the completion of the course
Your coach during the retreat: Niki Coate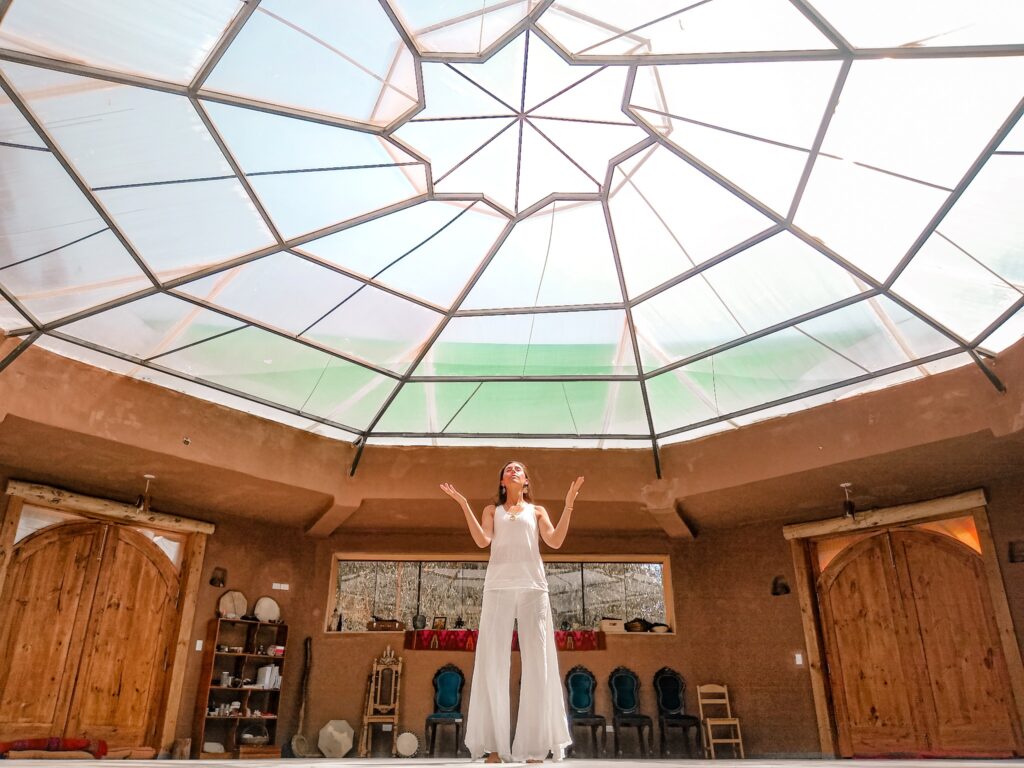 Niki is a visionary, teacher and energy medicine practitioner. In 2010, she founded Healing House in the city of Cusco. Pachānanda is home to Healing House's schools and retreats. Originally from the United States, she has lived in Peru since 2009 when she dedicated her life to what would soon become the mission of Healing House and Pachānanda.
A Teacher and student of yoga, Reiki, Sacred Dance and other healing arts, she loves leading retreats and trainings that help people embody their most thriving lives.
6 weeks of 2 classes per weeks
Send an email to info@pachanandacusco.com to let us know you want to participate
and confirm by sending your full contribution through PayPal (healinghousecusco2@gmail.com)
Your investment supports our vision for a more conscious world!
This retreat is a Fundraiser for Healing House Cusco and its Pachānanda School and Retreat Center. Invest in yourself AND also help create a better world!