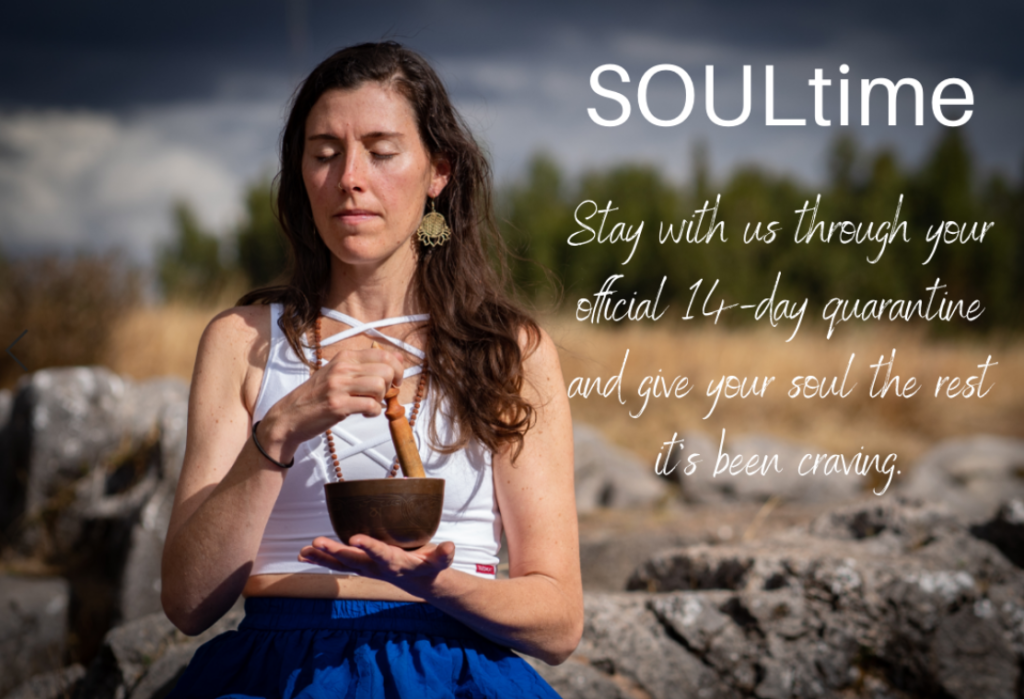 Cusco, Peru
The epicenter for conscious awakening
With all the craziness that's going on in the world right now, you're longing to recharge your energy. You want to spend time outside again, nourish your body and mind, rediscover who you are and — maybe — redefine your path.
It's SOULtime at Pachānanda
Pachānanda School and Retreat Center offers unique quarantine stays with like-minded people, surrounded by nature, enjoying healthy meals (vegan/vegetarian options)  and access to yoga, meditations, workshops, trainings, and a variety of evolving classes (and excellent Wi-Fi allows you to work remotely, too!)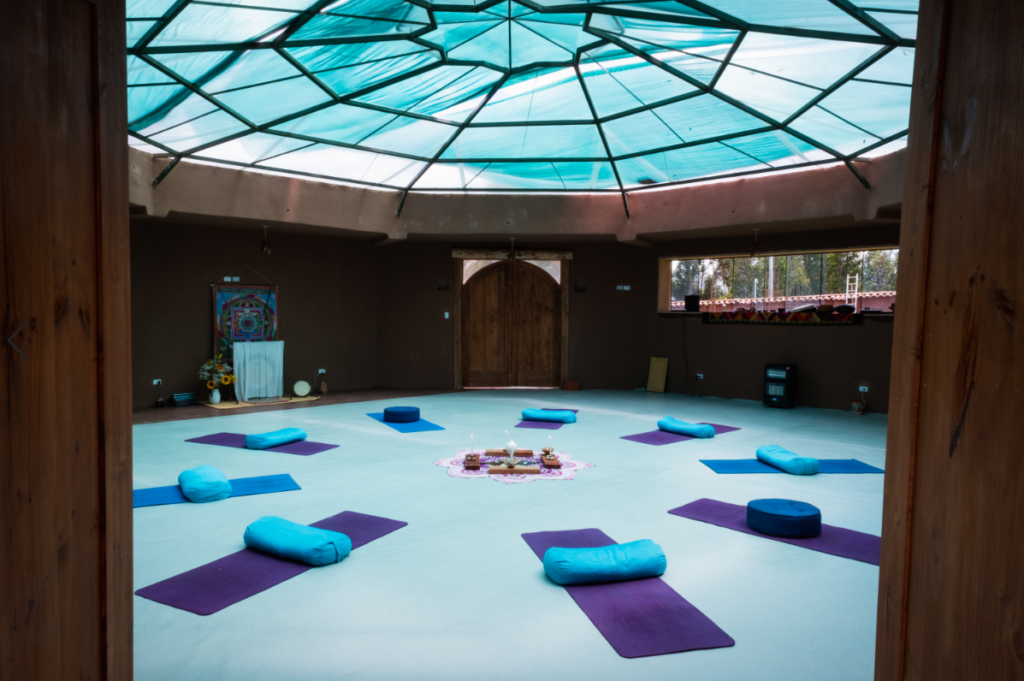 Your Retreat Location
Located just above the city of Cusco in one of the strongest energetic regions on earth, surrounded by quiet yet powerful ruins and temples, stunning views and hidden waterfalls. With its mission to raise collective vibration through how we live our lives, Pachānanda is a living example of the life work of its founder, Niki Coate.
It is the full-time home of Niki and her family, including her husband, 4-year-old son, and two dogs.
Through this unique retreat experience, they welcome you into their home and sanctuary.
You can expect glorious meditation time in the temple alongside snuggles with muddy-pawed doggies, majestic views of Cusco and the surrounding sacred mountains and giggles and toys in the dining hall.
Experience the day-to-day here together with the Pachānanda family, who offers a heart-centered and yet very tangible way of life. By bringing the spiritual experience down to earth, Pachānanda is a perfect place to realize your most-thriving version of life. We invite you to be part of this evolving project. Pachānanda is comfortable for living, and while there are several aspects still under construction, you know that your retreat dollars help us continue to build and complete our vision!
Rooms
Twin Room: two single beds in bunk-bed style, shelves for your things, and a table for work. It also offers a small indoor greenhouse with glorious light and tree-top views.

Triple Room: two single beds in bunk-bed style and one separate single bed, shelves for your things and table for working. This room has plenty of space for you to sprawl out, as well as a small indoor greenhouse with glorious light and tree-top views.
The new, shared bathrooms are accessed via covered walkway, spacious and clean. Spacious (and steamy hot) showers and toilet stalls offer plenty of privacy.
** From a quarantine point of view, we assume private occupancy of the rooms. Ask us about sharing a room with your traveling companion. **
Meals
Delicious (vegetarian/vegan) breakfast and lunch are cooked for you by our local chef from Monday through Saturday. For dinner and Sundays, get creative in the kitchen* by yourself or together with our other guests.
*Since you're not supposed to leave the premises during the initial 14 days, we will make sure there are ingredients available in the kitchen for you to use during this period. After that, we will show you the nearby markets to shop for your own groceries.
Extra Activities
We offer Yoga Teacher Trainings, Sacred Dance Initiations, and also shorter retreats, classes and workshops that you can participate in, including yoga, salsa lessons, sound healing sessions, inner dance and meditation.
Treatments
We work with a variety of healers you can book sessions with. They offer different types of massage and energy work, as well as spiritual coaching and other healing modalities.
Mentor
You don't have to do it all alone! Let one of our mentors help you find what you have come here for, with one private session per week, plus assignments to do your own inner work. We will help you design your retreat according to your intentions!
Pricing*
Our basic package covers the official quarantine period upon arriving in Peru (14 days). However, you are more than welcome to extend your retreat longer!
14 Days:
Twin Room: 397 USD

Triple Room: 517 USD
Per month:
Twin Room: 687 USD

Triple Room: 847 USD
*Prices are for private occupancy of the rooms. Ask us about sharing a room with your traveling companion.
Included
Lodging + Meals as described

Daily access to our yoga temple/classroom

Access to extra activities (additional costs may apply)

Rooftop & balcony view of Cusco's most sacred mountain, Ausangate

Nature surroundings for amazing hikes to Inca ruins and waterfalls

Spending time with like-minded people

Excellent Wi-Fi
Build-on Blocks
Start creating your own retreat by adding on weekly extras in advance:
3 Yoga classes per week:   40 USD

2 1hr treatments per week: 100 USD

Your Retreat Mentor:   87 USD
Prices per week
Click on the links below to read more about our upcoming Trainings and Retreats, so you can plan your visit accordingly if you wish to attend.
Sacred Dance Initiation